The Most Important People In My Life: My Family
The photos are most obviously from my college graduation May 11, 2002

My grandfather (Very sadly, my grandfather is no longer with us. He passed away from advanced cancer July 2, 2003.)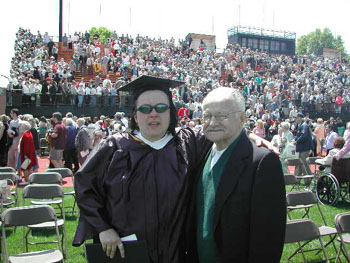 My Da-deeeeee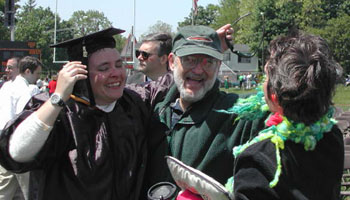 Da Momma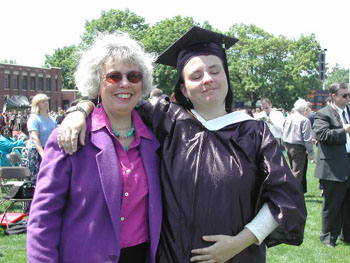 Da Sistahs
I readily admit that I would be a big ol' nobody without my family. My life hasn't been all peaches and roses. The searching has been long and the struggles have been many, and my family suffered as much as I did. Hell, my mom is still suffering *lol*. She's got a 29 year old unemployed college grad living with her. There's nothing more horrendous than that *giggle*.
But, in total seriousness, I am grateful. Graduation day was as much my family's success as it was mine. I told both Mom and Dad that the day was as much theirs as mine. I couldn't have done it without them. They had their doubts and they had their worries, but I made it. We made it. My family, I love you to the ends of the universe and back. Thank you thank you thank you from the bottom of my heart for all your support. I am eternally blessed and lucky to have been raised in and grown up in such a tight, loving, functional family.
the quadripeds
---

© 2002-2005. All Rights Reserved.