Urban Nature--photographs taken in my front and back yards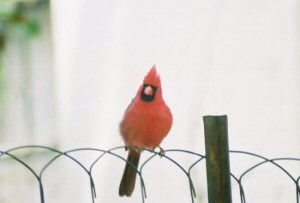 As you can see, I've been a very busy girl in the last few weeks (and that's an understatement *LOL*). I still don't have the first three sets of photos scanned yet. Anyway I decided to make links so you don't have to wait for loading.

The photos of the birds were done with my x2 teleconverter and 210mm telephoto lens. The flower photos were done with magnifying filters of varying magnifications.
---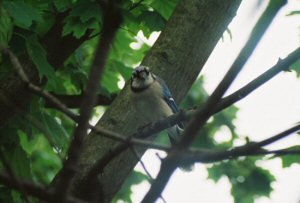 Took me the better part of a week patiently waiting to get the Jay shots you see on this page. I think the look on the bird in this one is hilarious. Ask me about the story behind the Jay photos sometime please *s*

Other Backyard Birds

Irises

Roses
Other Flowers
---
Do not reproduce any of the photos on this page without my permission.
Technical data unrecorded.
© 2004-2005 Keri Leaman. All Rights Reserved.
BACK to the Yard!