"If a man does not keep pace with his companions, perhaps it is because he hears a different drummer. Let him step to the music which he hears, however measured or far away." -Henry David Thoreau, Walden



That's Jarome Iginla of the Calgary Flames. The link will take you to a most excellent fan site which I discovered by jawing around on the Calgary Flames message boards *s*.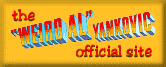 Permission to use graphic granted
by Happy Steve, webmaster. Thank you thank you. I'm not worthy! I'm not worthy!
The Life of Me

"What lies before us and what lies behind us are tiny matters compared to what lies within us."--Ralph Waldo Emerson


Ever wonder why this site is called 'the stonewall zone'?
Click on General Jackson for curiousity satisfaction.
© 1997-2005 All Rights Reserved.